Includes On Demand Online Course Bundle plus live interactive Webcasts,  July 19 – Aug 30, 2017
Not too late to join! Past sessions are recorded and ready for On Demand viewing. Join live series at any point!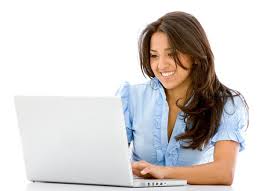 All webcasts air from 11:30 to 1pm PST and are worth 1.5 CE.
Register for the CDE® Boot Camp today »
Note:  All Boot Camp webinars are available for On-Demand viewing plus you are welcome to join our LIVE interactive Webcasts.   If you cannot attend the live webcasts, you can listen to the recorded version within in 3 hours after the live webcast.
CDE® Boot Camp Webcast Topics and Dates
1. Diabetes; Not Just Hyperglycemia – July 19, 2017 
Diabetes is complicated! This course starts with a brief introduction to the CDE® Exam content and philosophy. Then we move to discuss underpinnings of pancreas dysfunction and the different types of diabetes. Insulin resistance is addressed as well as the diagnostic criteria for the diabetes.
2. Standards of Care & Hypoglycemia – July 21, 2017

This course reviews the updates to the American Diabetes Association's Standards of Medical Care in Diabetes and provide critical teaching points and content for Diabetes Educators. The ADA Standards of Medical Care in Diabetes is a key resource for healthcare professionals involved in diabetes care, education, and support.
3. Insulin Therapy – From Basal/Bolus to Pattern Management – Aug 2, 2017

This course reviews effective use of insulin therapy to improve glucose control. Learn how to look at glucose patterns and determine appropriate insulin adjustment strategies. Formulas to calculate basal bolus insulin therapy based on national guidelines will be included. 
4. Insulin Intensive – Monitoring, Sick Days, Lower Extremities – Aug 9, 2017

The purpose of this course is to spend focused time reviewing insulin pattern management, dosing strategies, basal bolus and carb counting calculations. We explore the ins and outs of monitoring, sick day management and provide a brief review of hypoglycemia and lower extremity assessment. This course content will boost your knowledge and confidence in recommending insulin adjustments to patients and providers.

5. Meds for Type 2 – What you need to know – Aug 16, 2017

This course highlights the array of oral and injectable medications to treat hyperglycemia for people with type 2 diabetes. We explore clinical issues to consider when determining the best strategy to improve glucose control. We discuss cost, side effects, complexity and other factors into consideration.
6. Exercise and Medical Nutrition Therapy –
Aug 11th, 2017 UPDATED
This course reviews the latest nutrition guidelines and strategies to individualize this information based on the patient assessment. Included is a discussion on metabolic surgery, gastroparesis and disordered eating. We review the benefits of exercise and focus on the latest national guidelines for activity, strengthening and balance.
Topics include:

7.  Coping and Behavior Change – Aug 28, 2017

This course provides the framework to assess patient barriers and support behavior change. We explore psychosocial issues that may be blocking patients from adopting healthier behaviors and provides strategies to identify and overcome these barriers.  We conclude with a review of the major learning theories with a focus on empowerment.
8. Test Taking Coach Session – (48 Questions) Aug 30, 2017

Join your test taking Coach, Beverly Thomassian, as she reviews a variety of sample CDE test questions. She will explain how to dissect the question, eliminate wrong answers and avoid getting lured in by juicy answers. There are no CE's provided with this course, however there is a lot of valuable test taking information for your CDE Exam preparation.  
Beverly will provide 48 test questions (to get the answers take the online test in your student center) in advance and review as many practice questions as possible within the hour time frame.