Testimonials from Live Webcasts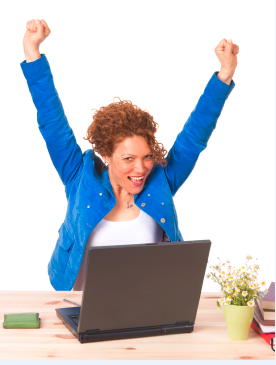 "I think Beverly's presentations are fantastic. I'm an RN, MSN, CDE®* and I've had type 1 diabetes for more than 30 years. Nevertheless, I always take away something from Beverly's presentations. Great teaching techniques, great pacing, great content. Of all the diabetes education I've received as a CDE®, Beverly is my favorite presenter, hands down. Thank you so much."
Ann (Meds for Type 2 Webinar)
---
"I have never been disappointed in any presentation delivered by Beverly and this is no exception. It was very helpful to know how to best use my study time and what areas to focus on as well as the details of how to interpret the questions. I use the Diabetes Educations Service frequently and find it to be a valuable resource in increasing and improving my career path in diabetes education. Thank you for this wonderful service and support!!!"
D (CDE® Webinar)
---
"I am so pleased my coworker told me about your services/website.  Your enthusiasm for helping diabetes patients in the way that fits THEIR needs, budget, etc. really shone through in the broadcast.
Thanks again!"
Diane Priest, RD/LD, CDE®
---
"Thank you so much for hosting the webinar today. I found the content to be extremely helpful and helped motivate me to really get ready for the CDE® in November.
Thank you for all you do to further my DM knowledge base and for making a difference in the diabetes community."
Ling, PharmD (CDE® Webinar)
---
"Beverly,   Loved the mini series again today!  You do such a fantastic job and I feel so lucky to have found you and your website!  Every time I listen to one of your webinars  I always learn something new.  Even if it might be on a topic I'm starting to feel pretty confident with.
Thank you!!"
Kathleen Paganelli
---
"Very useful information about type 1 diabetes prevention research. Alot of this I was not aware of."
Adrienne
---
"Always so informative and keeps me "pumped up" towards improving the health of our patients with diabetes as well as increasing awareness."
Raquel
---
"Fantastic! I have a lot to learn before the November-December Exam but I'm where I need to be to do just that."
Evelyn
---
"Thank you, Beverly, for offering information that is so patient-centered. THAT is how we will make a difference, and you make it easier to do just that."
Joan
---
"Thank you for allowing me access to this valuable information without having to purchase the webinar. I purchased two of your Diabetes Education University webinars and questions preparing for the Spring 2014 CDE® exam. I enjoy listening to you and always learn a great deal. Keep up the good work!"
Lisa, MBA, RD, CDE®
---
"Very nicely done. Although I consider myself "seasoned" you expanded on some great points I already knew but maybe not as in depth. Thank you!"
Amy, RN, CDE®
---
"Excellent session! I learned so much about medications and how to better use them with my clients. Thank You!"
Erma, RD (Meds for Type 2 Webinar)
---
"I have attended many webinars and conferences with Beverly and have enjoyed every one of them. This was very informative and helpful to my practice."
Debbie, RN, CDE®
---
"I would like to thank your parents & the universe for creating such a luminous, quintescent being that you are especially in all the valuable work that you do. Words can not express how much you mean to us clinicians, families, patients, to the diabetes world. THANK YOU!"
Amie, RN
---
"Just full of gratitude for your going all out to gather authentic and most contemporary information and selflessly pouring out ALL that you know, in order to raise great Diabetes Educators like you. What a blessing to have met you in this journey."
Ugo, RN
---
"Excellent organization and clarity. Terrific seminar. Very few diabetes educators can give a talk as well as I do on all aspects of diabetes care and management, but Beverly has managed to do so. I bow respectfully."
Dennis
---
"Great review, thank you so much. Great slides. I really liked your approach to understanding meds. and I LOVE THE POCKET CARDS. Thanks for all you do to support Diabetes Education."
Ardis
---
"Thank you for the excellent program and slides! I really appreciate all the info you shared."
Anna
---
"Thanks very good information – Great webinar-wish our physicians would view this seminar."
Marie
---
*Certified Diabetes Educator® and CDE® are registered marks owned by NCBDE. The use of DES products do not guarantee successful passage of the CDE® exam. NCBDE does not endorse any preparatory or review materials for the CDE® exam, except for those published by NCBDE."