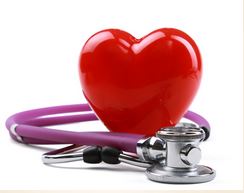 This Live Seminar has been restructured into a Webinar due to the Coronavirus.
We will be offering this course content via Live Webinars and we will be dividing it into four 1.5-hour sessions. Courses begin April 23rd and will be available on-demand in our Online University for those who can't join live.
Registration Fee: $89 | Earn 7.5 CEs
There is a new vision for Diabetes Care and Education Specialists. As we move into the future we are expected to demonstrate expertise in a full range of cardiometabolic conditions: including diabetes, hypertension, and cardiovascular risk reduction. 
To meet this need, Coach Beverly has created a one-day seminar that allows participants to delve deep into the topics that are most pressing for diabetes care now and in the future. We will focus on improving population health and then drill down to individual intervention through case studies. We will discuss implementing cardiovascular risk screening and treatment in the clinical setting.
Who Should Attend? This course is designed to provide critical, cutting edge information for health care professionals who are caring for people with diabetes. It is also perfect for those interested in achieving or renewing their CDCES or BC-ADM certification. 
Course Schedule*:
Diabetes 2020 – Getting to the Heart of Diabetes Care
Session 1 – Getting to the Heart of Care – 1.5 CEs – Airs April 23rd
Expanding our role as Diabetes Care and Education Specialists
ADA Medication Management Algorithm based on 2020 Standards of Care
Session 2 – Cardiovascular Risk Reduction Strategies – 1.5 CEs – Airs April 24th
Risk Reduction Strategies for Cardiovascular Disease and Diabetes
Addressing Hypertension, Lipids and Weight – A Case Study Approach
Session 3 – Lower Extremity Assessment and Intervention – 1.5 CEs – Airs April 28th
Peripheral Arterial Disease vs Vascular Disease
Lower extremity assessment techniques
Prevention strategies and education
Session 4 – Making meaningful Connections and a Vision for the Future – 1.5 CEs – Airs April 30th
Role of gut bacteria in cardiometabolic health
Adverse Child Experiences – ACE and Impact of Diabetes and other Health Outcomes
Improving health- From individuals to populations