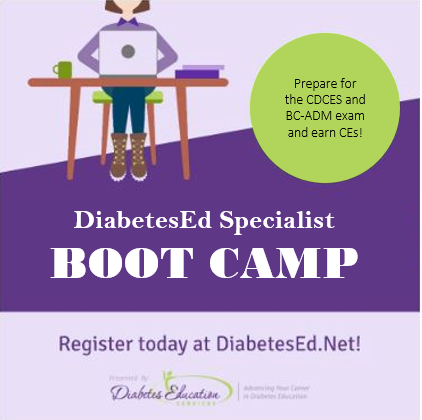 Diabetes is complicated! This course starts with a brief introduction to the CDCES Exam content and philosophy. Then we move to discuss the underpinnings of pancreas dysfunction and the different types of diabetes. Insulin resistance is addressed as well as the diagnostic criteria for diabetes.
Objectives:
Discuss the epidemiology of diabetes
Differentiate between the different types of diabetes; includingType1, Type 2, LADA, GDM and other causes.
Describe the natural history of diabetes and diagnostic criteria
Address the relevance of insulin resistance and CV Disease
Intended Audience:  This library of critical information is designed for individuals or groups of diabetes specialists, including RNs, RDs, Pharmacists, Nurse Practitioners, Clinical Nurse Specialists, Physician Assistants, and other health care providers interested in staying up to date on current practices of care for people with diabetes and preparing for the BC-ADM or the CDCES certification Exam.
Instructor: Beverly Thomassian RN, MPH, CDCES, BC-ADM is a working educator and a nationally recognized diabetes expert.
This course is part of our Level 3 – Boot Camp. Enroll in our entire Level 3 – Boot Camp to join us for the following 2022 Live Webinar Updates. All courses air at 11:30 a.m. (PST)*
February 8, 2022 – Class 1 – Diabetes – Not Just Hyperglycemia 1.75 CEs
February 10, 2022 – Class 2 – Standards of Care & Cardiovascular Goals 1.5 CEs
February 15, 2022 – Class 3 – Insulin Therapy – From Basal/Bolus to Pattern Management 1.5 CEs
February 17, 2022 – Class 4 – Insulin Intensive – Monitoring, Sick Days, Lower Extremities 1.5 CEs
February 22, 2022 – Class 5 – Meds for Type 2 – What you need to know 1.5 CEs
February 24, 2022 – Class 6 – (Exercise and) Medical Nutrition Therapy 1.5 CEs
March 1, 2022 –  Class 7 – Microvascular Complications and Exercise – Focus on Prevention 1.5 CEs
March 3, 2022 – Class 8 – Coping and Behavior Change 1.5 CEs
March 8, 2022 – Class 9 – Test-Taking Coach Session (48 Questions) No CEs
*dates subject to change
All hours earned count toward your CDCES Accreditation Information