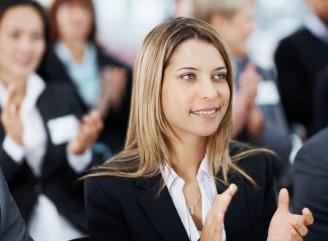 Title: Preparing for the CDCES Exam 2019 Webinar
This course is Included in: the Test Taking Toolkit. Purchase this course individually for $29 or the entire toolkit and save 15%. 
Whether you are preparing for the CDCES or BC-ADM exam, this webinar will help you prepare with a 100 question practice exam.
You are receiving this webinar invitation because you purchased our Test Taking Toolkit. We will cover 20 sample questions during this one hour presentation. 
Can't make it live? No worries, we will automatically send you a link to the recorded version within 4 hours of airing, so you can enjoy on Demand. 
Join your test taking coach, Beverly Thomassian, as she reviews of variety of sampling of general diabetes education and management questions updated for 2019. She will explain how to dissect the question, eliminate wrong answers and avoid getting lured in by juicy answers. There are no CE's provided, but there is a lot of great info to help you get ready for the exam. 
This session is recorded, so you can listen as often as needed. We encourage you to take the Test Taking Toolkit 100 Question Test in advance. We will review as many practice questions as possible within the hour time frame. Get ready for success!
After registering, you will receive a confirmation email containing information about joining the webinar.
Intended Audience: These courses are knowledge-based activities designed for individual or groups of diabetes educators, including RNs, RDs, Pharmacists, Nurse Practitioners, Clinical Nurse Specialists, Physician Assistants and other health care providers interested in enhancing their diabetes medication knowledge.
Coach: Beverly Thomassian RN, MPH, CDCES, BC-ADM is a working educator who has passed her CDCES Exam 6 times. She is a nationally recognized diabetes expert for over 25 years.
Fee: $29.00 (Group Discounts Available)
All video presentations and podcasts available now On Demand. Includes both courses, free podcasts, handouts, resources and CE Certificates.  
*Certified Diabetes Care and Education Specialist® and CDCES® are registered marks owned by NCBDE. The use of DES products do not guarantee successful passage of the CDCES® exam. NCBDE does not endorse any preparatory or review materials for the CDCES® exam, except for those published by NCBDE."