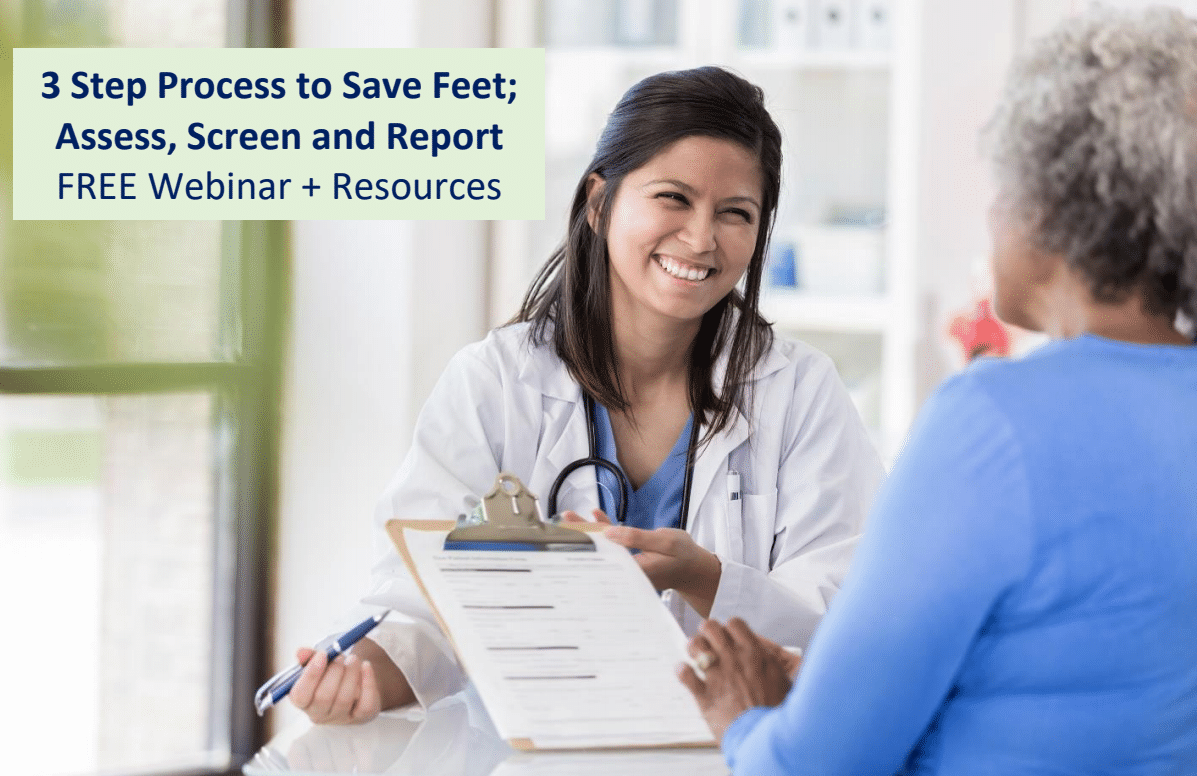 Welcome! All health care professionals are invited to join us to learn strategies to protect lower extremities during this FREE Webinar!

In this webinar, Coach Beverly will walk participants through the 3 Step Process to Save Feet; Assess, Screen and Report. She will provide simple and clear instructions on how to assess and inspect feet, along with risk assessment and action steps. We will share free teaching tools, strategies, and documentation forms adapted from the Lower Extremity Prevention Program (LEAP) that you can immediately implement in your practice setting. For live webinars, Coach Beverly stays after class to answer any lingering questions you may have on the topic.
Topics include:
Effective foot assessment made easy
How to use a monofilament to assess sensation
Using screening form to report findings
According to a 2019 article published in Diabetes Care, the rate of amputations in the U.S. is increasing. Each year, people with diabetes experience approximately 200,000 non-traumatic amputations. African Americans are 4 times more likely to experience diabetes-related amputation than whites. In the United States, every 17 seconds someone is diagnosed with diabetes, and every day 230 Americans with diabetes will suffer an amputation.
We can make a difference and help reverse this trend.  Basic foot care assessment and education can reduce the risk of amputation by over 50 percent. By assessing and screening for loss of protective sensation with a monofilament, diabetes health care professionals can immediately identify high-risk feet and take steps to protect lower extremities
We are excited to share this life-saving information with our community of diabetes advocates.
Instructor: Beverly Thomassian RN, MPH, CDCES, BC-ADM is a working educator and a nationally recognized diabetes expert.
Fee: FREE (No CEs) or 1.0 CE for $19
Click here to register for the webinar and for handouts and resources
Click here to order a Monofilament (5.07) for Diabetes Foot Screening 20-Pack
All hours earned count toward your CDCES Accreditation Information