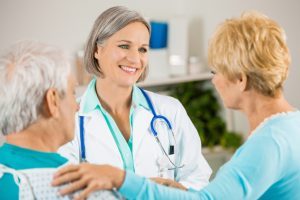 Join us Live for Level 2!
When you purchase our Level 2 Bundle, or any of the courses individually (just search "Level 2"), you gain immediate access to the recorded videos and podcasts, but you also have the ability to join live at no additional cost, and receive the content directly from Coach Beverly. Beverly stays after class to answer questions, so this is an invaluable opportunity to engage with the content while also having access to Coach Beverly.
You do not need to re-purchase a course to view these webinars live, as long as you are still within your one-year of access during the date these courses air. If your one-year access ends at any time during the live show, you can extend your access here or by emailing us.
Level 2 includes 12 webinars, designed as the next step after Level 1 Fundamentals or as an opportunity to expand your knowledge base. The topics are handpicked and designed to increase your breadth of knowledge across the lifespan and across the care continuum, including multiple niche demographics. For full course description click here.
All courses begin at 11:30 a.m. Pacific Standard Time on the date shown, and go until approximately 1:00 p.m. 
Course Schedule (11:30 a.m. – 1:00 p.m. PST):