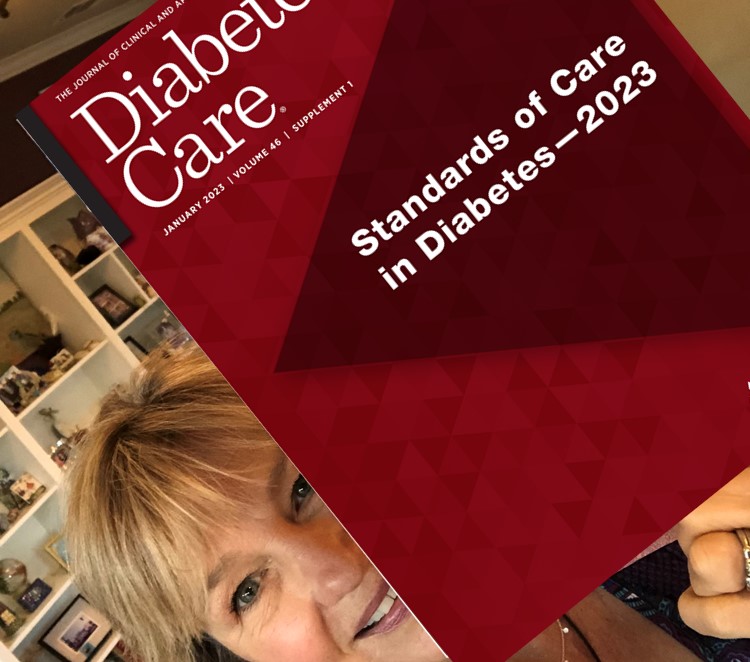 This course, updated annually, is an essential review for anyone in the field of diabetes. Join Coach Beverly as she summarizes the annual updates to the American Diabetes Association's (ADA) Standards of Medical Care in Diabetes & provides critical teaching points & content for healthcare professionals involved in diabetes care & education.
Objectives:
A review of changes & updates to the annual ADA Standards of Medical Care in Diabetes.
Identification of key elements of the position statement.
Discussion of how diabetes educators can apply this information in their clinical setting.
Intended Audience: This course is a knowledge-based activity designed for individuals or groups of diabetes professionals, including RNs, RDs, Pharmacists, Nurse Practitioners, Clinical Nurse Specialists, Physician Assistants, and other health care providers interested in staying up to date on ,current practices of care for people with prediabetes, diabetes and other related conditions.
Instructor: Beverly Thomassian RN, MPH, CDCES, BC-ADM is a working diabetes specialist and a nationally recognized diabetes expert.
Earn 2.0 CEs 
Fee: $29.00 – Click here to enroll in the course.
Enroll in our entire Level 2 – Standards of Care to join us for the below 2023 Live Webinar Updates. All courses air at 11:30 a.m. (PST)

December 1, 2022 – Class 1: Meds Management Update for Type 2 | New ADA/EASD Consensus Statement | 1.5 CEs 
December 8, 2022 – Class 2: Hyperglycemic Crises, DKA & HHS Standards | 1.0 CE
December 20, 2022 – Class 3: How to Assess Well-Being | From Populations to Individuals | 1.5 CEs
February 2, 2023 – Class 4: ADA Standards of Care | 2.0 CEs
March 28, 2023 – Class 5: Critical Assessment in Diabetes Care | Fine-Tuning Diabetes Detective Skills | 2.0 CEs
April 11, 2023 – Class 6: Microvascular Complications Prevention & Treatment | Eye, Kidney, Nerve Disease | 1.5
May 4, 2023 – Class 7: Cardiovascular Disease & Diabetes | 1.5 CEs
May 9, 2023 – Class 8: Lower Extremity Assessment | 1.5 CEs
June 1, 2023 – Class 13: Setting up a Successful DSME Program | 1.5 CEs
All hours earned count toward your CDCES Accreditation Information