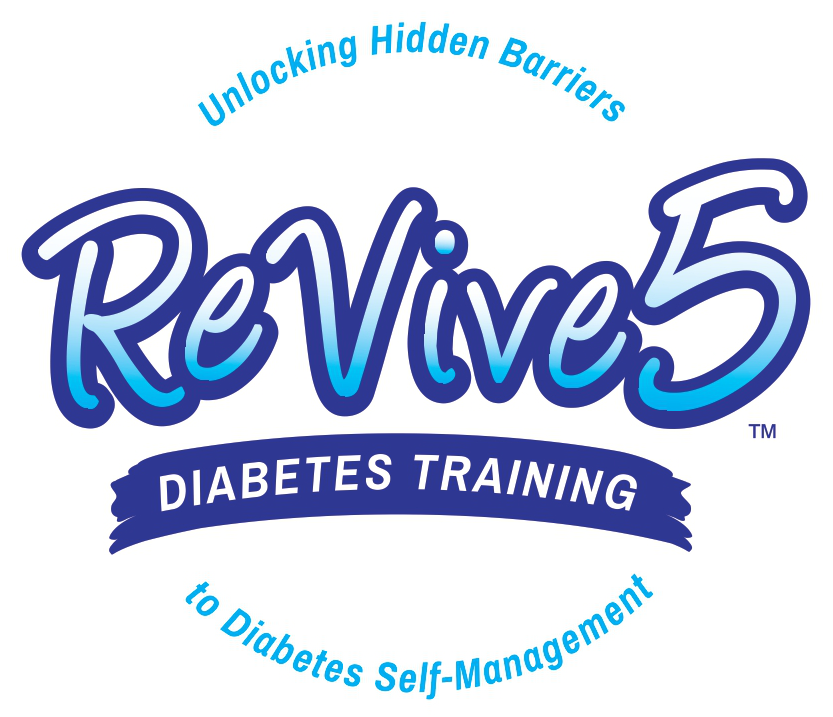 ReVive 5 Diabetes Training Program
Unlocking Hidden Barriers to Diabetes Management
Save $100! Live Virtual Sessions Air July 19 & July 26th
As part of your ReVive 5 registration, you are invited to share your experience implementing the ReVive 5 in a safe and supportive group, led by one of our speakers.
If you feel comfortable, you can share a case where things went well or one where they did not. We are here to problem solve together during our ReVive 5 Connect gathering.
Your registration includes 3 FREE zoom meetings with the experts to answer questions, help with problem solving and to share experiences using the ReVive 5 approach.
"ReVive 5" breathes new life into our relationship with diabetes, bringing a fresh perspective to both the person with diabetes and the provider.
The ReVive 5 program is built on sound research from the Embark Trial and will revolutionize your approach to diabetes self-management education.
We have reassembled the Embark training team and created a resource binder of fantastic tools that we are excited to share with you in our ReVive 5 Diabetes Training Program. You are invited to join us to learn a step-wise, proven approach to addressing hidden barriers to diabetes self-management and glucose management.
You don't need to be mental health expert or diabetes technology wiz to join this training or to integrate these new strategies into your daily practice. 
ReVive 5 uses an integrated, evidence-based approach that provides health care professionals with a realistic 5-step approach to addressing the whole person, starting with emotional distress and incorporating a unique, but integrated approach to problem-solving glucose management difficulties. 
Enrollment:
On sale now! originally $249 >> $149
Can't join us live? That's okay.  Your registration guarantees you access to the recorded version of the series, along with podcasts and resources for one full year.
Team of Experts:
ReVive 5 is taught by a team of 3 Interdisciplinary Experts:
Lawrence Fisher, Ph.D., ABPP, Professor Emeritus, UCSF
Susan Guzman, PhD
Beverly Thomassian, RN, MPH, CDCES, BC-ADM
Speakers Interviews – Learn more about the ReVive 5 Team